Warm Cotton Padded Dog Vest by Outley Pet, made of polyester cotton. This padded dog vest is lightweight, waterproof, and appropriate for dogs to wear in the fall and winter. Keep your dog warm, cozy, and dry. That's important, keep them from the cold. The Padded Dog Vest is also adorable. The color options for this item are numerous. Also,we accept customization.
The Padded Dog Vest won't get wet from snow or rain. To increase the safety of dog strolling at night, Outley Pet employs a novel design to add reflective strips to the padded dog vest's neckline.
Cold weather is here, have you got a winter coat ready for your beloved puppy?BUY FROM THE BRAND YOU CAN TRUST!
QUICK DETAILS ABOUT THE PADED DOG VEST:
[Product Name]: Warm Cotton Padded Dog Vest
[Fabric]: Polyester-cotton,PP cotton filling
[Four colors available]:Red,Green,Blue and Yellow
[Suitable]: Small,medium and large dogs
[Features]: Warm and Waterproof, Breathable, Reflective in night,Safe to travel
[Size chart]:
| | | | | |
| --- | --- | --- | --- | --- |
| Size | Chest/cm | Back/cm | Neck/cm | Weight/g |
| M | 46 | 30 | 34 | 100 |
| L | 52 | 35 | 38 | 115 |
| XL | 58 | 40 | 43 | 145 |
| 2XL | 65 | 45 | 47 | 165 |
| 3XL | 71 | 50 | 51 | 180 |
| 4XL | 82 | 55 | 55 | 215 |
| 5XL | 82 | 60 | 59 | 245 |
DESCRIPTION OF PADED DOG VEST:

[Premium material]:The Warm Cotton Padded Dog Vest is made of high quality waterproof fiber and soft fleece fabric, so the winter padded dog vest is thick, durable, light and warm, suitable for pet dogs to wear in cold winter or autumn.
[Creative design]: Waterproof fabrics are used to allow travel in rainy days. At the same time, the padded dog vest adopts high-strength buckles, which can be connected to the traction rope. A special reflective tape design is used on the neckline of the dog vest. This ingenuity makes this cotton padded dog vest convenient for walking dogs at night.
[Bottom Opening Design]: Unlike most dog coats and sweater vests, this one is actually cut so it won't stain the dog vest when nature calls for your dog. So you won't have any potty issues. Still, you can safely machine wash and dry your dog vest with ease, so don't worry.
[7 Sizes and 4 colors available]: The Warm Cotton Padded Dog Vest is available in 7 sizes (M, L, XL, 2L, 3XL, 4XL, 5XL) and 4 colors (Red, Green, Blue and Yellow). For accurate sizing please measure your pups chest size and reference our size chart.
TIP: If the size is between 2 sizes, or your dog is fat, please choose the larger size.
[Occasion]: The Warm Cotton Padded Dog Vest is suitable for most small, medium and large dogs such as teddy, beagle, poodle, schnauzer, labrador and all indoor or outdoor activities. Such as daily walking, running, jogging, hiking, training.

[Easy Care]: Padded Dog Vest are stylish, soft and comfortable, warm, windproof, easy to put on and take off, and also machine washable. If you have any questions after receiving it, you can contact us.
PRODUCT SHOW: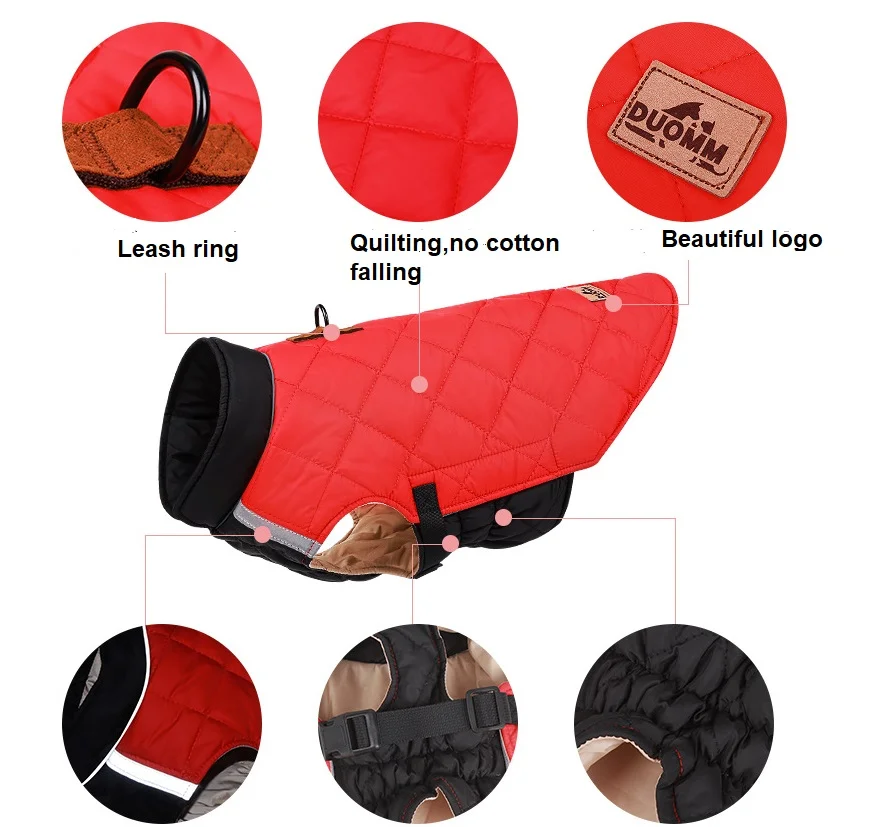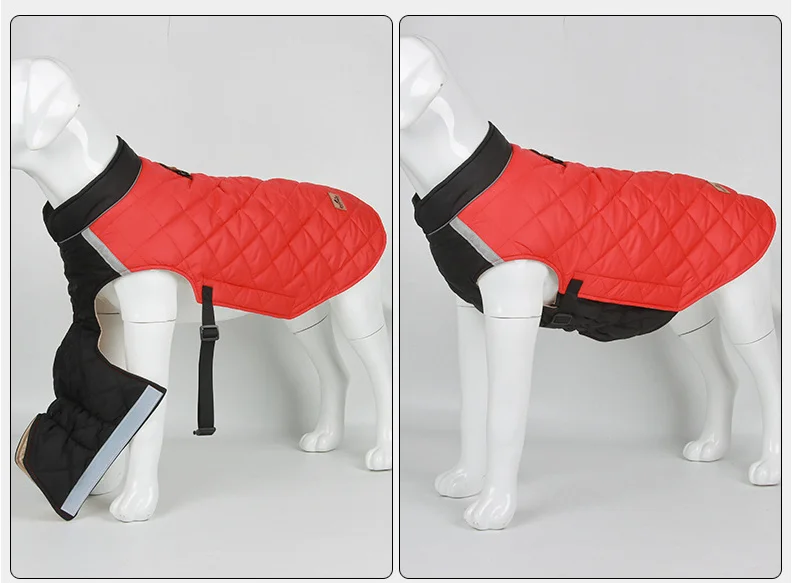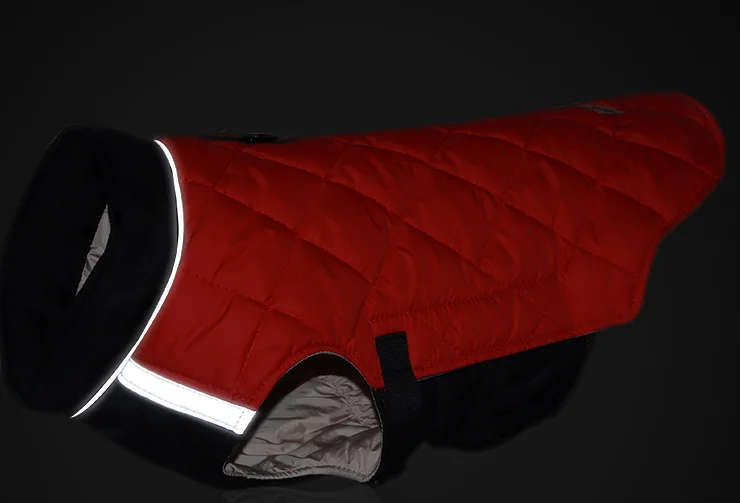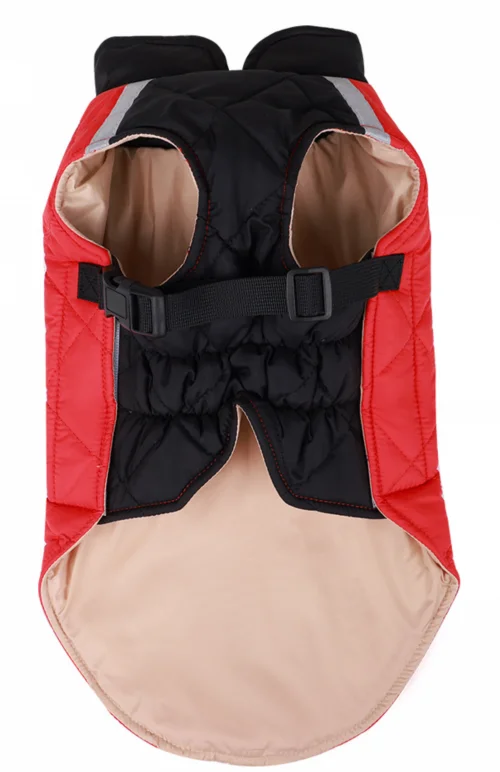 COMPANY PROFILE:
Outley Pet Company is a Dog & Cat Harness/Clothes Manufacturer. We specialize in the design and customization of pet harness and clothes and daily necessities for cats and dogs. Don't doubt, our interactive-durable pet supplies are of high quality and popular in market.

Besides The Warm Cotton Padded Dog Vest, we also launched muti-style dog harness and collar leash. If you want to know more about tiny dog harness or learn more about pet supplies, please contact us. We are more than happy to serve you.