Outley No-Pull reflective harness for dogs
There are more and more pet-loving families now, and pets are our good partners. Dogs need to be outside frequently to keep them healthy. A pet harness is a must-have for dog families.
When you take out dogs for a walk, the best way is to wear a harness for your lovely animal friend. This harness allows you to adjust at both the chest and neck to fit most dogs, and one leash attachment point let you choose your preferred control style. It's made with mesh and nylon and is designed with a stretchy and soft fit, according to the brand. In the harness, there is a handle design, can be used as a leash, very convenient. Also there are two key locks in the buckle,this makes sure the dogs are very safe in the walk. In the front. D ring design in the front harness,convenient to attach a tag or a LED light. The reflective tapes look quite bright in the night.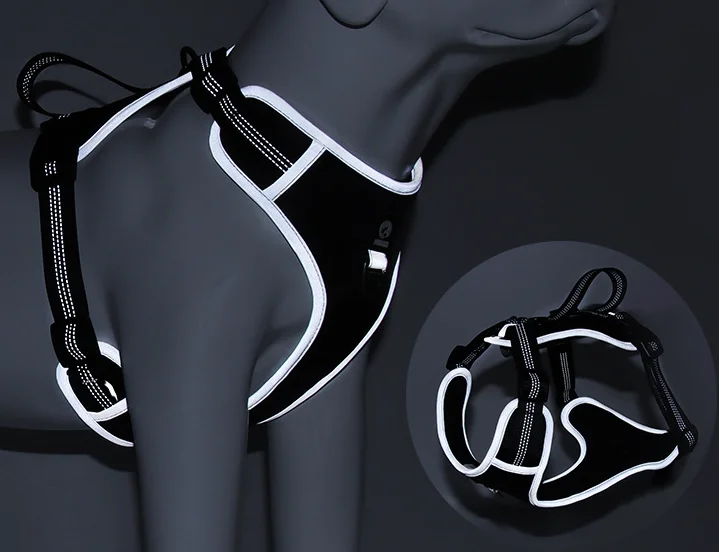 You can choose from three colors: Black, Blue and Green.
Suzhou Otley Pet Products Co., Ltd. is a professional pet products company with more than 6 years of experience in the pet industry. It is a well-known pet supplies manufacturer in China, our main products are dog harness, cat harness, cat collar,dog collar,dog leash, pet toys, dog clothes, pet bed and pet accessories. If you are purchasing a pet harness, please contact us.